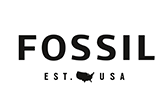 Armani watch export, Fossil watch export, Tissot watch export, Marc Jacobs watch export, DKNY watch export for men.
Exporting Watches for 33 Years.
We provide best possible prices on all of our products and we offer the largest collection of Casio watches.
We are one of the leading export / import companies in Hong Kong.
If a brand you want is not listed, please kindly contact us with information about the brand you require.